Custom Watercolor Home Portrait 11"x15"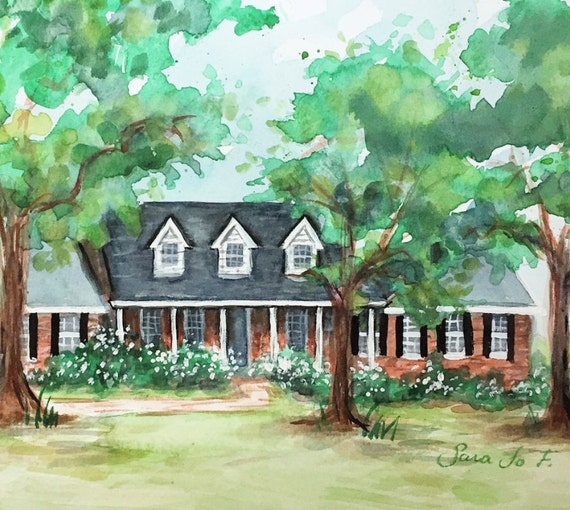 [Picked from ETSY]
This 11"x15" whimsical portrait of your home is an original watercolor painting! Sara uses her romantic painting style to capture the best version of your home. Adding beautiful landscaping, perfect lighting, and leaving out any major flaws are her secret to creating the idealic likeness of a home. For example: leaving out all power lines, unwanted street clutter, and painting your home in spring's bloom.
Please message her 3 clear straight-on photos of your home to base her painting off of.
Painting will be shipped in a mailing tube to insure safe arrival. It will flatten out once matted and framed behind glass. Matte is NOT included.
Artist Sara Jo Floyd paints her one-of-a-kind watercolors from her home studio on Bryarto
>>> Buy It Now ! <<<<