Fireplace Set for Snowy Nights in Front of the Fire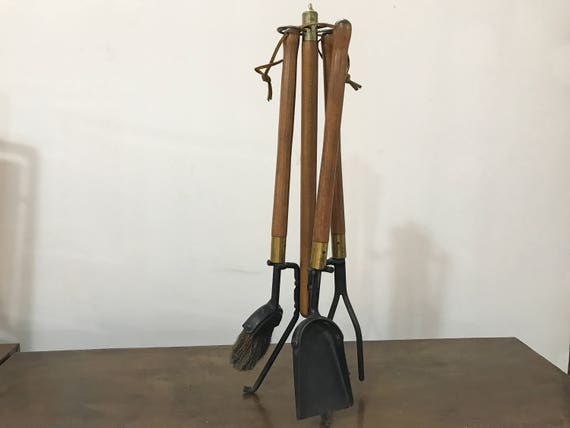 [Picked from ETSY]
Fireplace set for snowy nights in front of the fire at the ski lodge with Jack, Chrissy and Janet. Hearty and bold design, c.1970's. In used, good shape (see photos). Pieces rest in metal holders near bottom and also held in place by upper metal rings and leather straps up top. Construction strong, nice and heavy, base stays put.
*We also have a larger, nearly identical set. See our other listings.
H 33.5"
W 8" (roughly)
D 5" (roughly)
Please get in touch with any questions or inquiries.
>>> Buy It Now ! <<<<