Hand Carved Wood Painted Table Top Mermaid Sculpture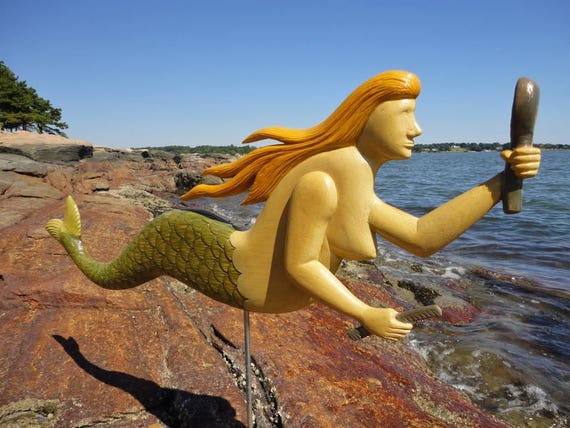 [Picked from ETSY]
I've fantasized of such a creature swimming up to me….. The catch of the day.
She originated from an old pine box I found at a tag sale. She measures 37" stem to stern; 27" from table top to the tip of her head. I mixed together paints from my shop stash to create the finish.
Shipping costs determined by your requirements for handling. Please contact me.
Visit www.etsy/shop/justplanecrazy.com to view more of my work.
>>> Buy It Now ! <<<<