Hand Dyed Indigo, Shibori, Denim and Faux Leather Drawstring Backpack, Boho Chic, Bohemian, Coral, Pink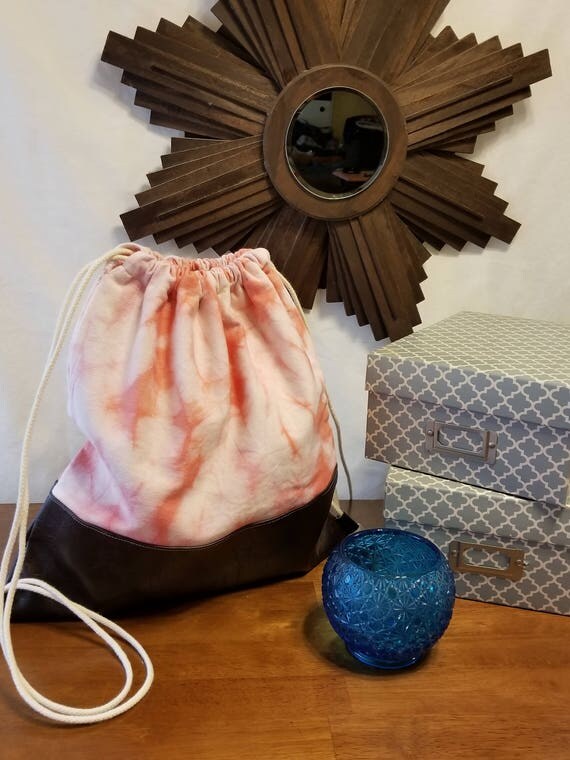 [Picked from ETSY]
This unique backpack was hand dyed and sewn by me, in my home studio, using the traditinal Japanese technique of Shibori, making this bag a beautiful piece of art.
Stylish looking and keeps your hands free for attending music festivals, beach outings, back to school, bike riding, hiking, overnight trips, shopping, etc…
This backpack is made of Denim and faux leather with a cotton lining and inside pocket. Cord is natural cotton bolo cord. Dyed using Procion Fiber Reactive Dye.
Measures approximately 13.5" x 15".
The bag shown is the bag you will receive. Variation in dye color may appear and are normal for hand dyed items.
Visit my Etsy shop for more colors and shibori designs
>>> Buy It Now ! <<<<