hand painted personalized ceramic snowman christmas family platter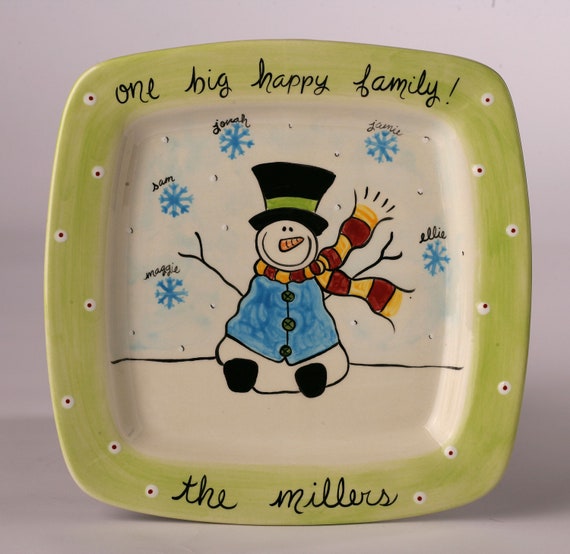 [Picked from ETSY]
this lovely hand painted platter is the perfect gift for the whole
family!! each family member is represented by a snowflake
with their name above each one. the top rim of the platter will
say "one big happy family" while the bottom rim of the platter
displays the family's last name.
this platter measures approx. 12" and is food safe. hand washing
is strongly recommended.
please include the following information when ordering in the notes
to seller:
1.) how many snowflakes and the names to go along with
them
2.) the family's last name
3.) if you would like the platter to be gift wrapped and if so, what
you would like the card to say.
4.) if you would like a short (10 words or less) message to be painted
on the
>>> Buy It Now ! <<<<