Honey Topaz Ring, Sterling Silver Ring With Yellow Stone, November Birthstone Ring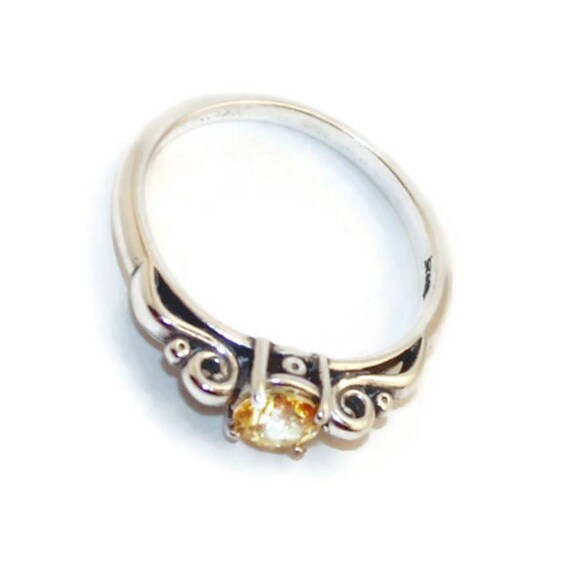 [Picked from ETSY]
This genuine Honey Topaz Gemstone is gorgeous.
Stone is 5MM round & .56 Carats!
Set in a very nice sterling silver setting with a scroll design.
This ring could be worn as a birthstone ring for the month of November.
Can also be worn on the middle finger without being bulky.
This ring is a size 8.
Will arrive gift boxed.
This ring comes in size 7 & 8 ONLY.
If you need a size 7, please allow 10/12 days
for the size to be made and ready to ship.
*********************************************
Many believe yellow topaz to be a jewel that represents empathy and serenity. This is related to the symbolism of the brown and gold colors relating to the family and the home.
The topaz can be a soothing stone and a promoter of harmony.
You may w
>>> Buy It Now ! <<<<