Junk Droid assembled Robot from found Objects. One of a kind art sculpture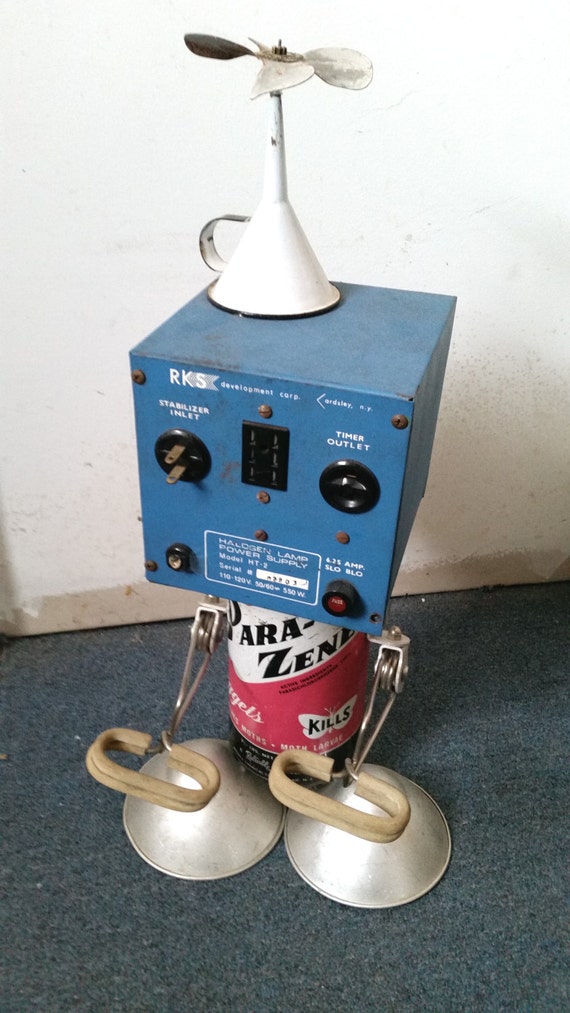 [Picked from ETSY]
This cool Junk Droid is one of my favorites because of how simple it is.
It reminds me a lot of a creature from my sons video game Minecraft, it looks like a Creeper just not green.
Its hands are clamps from old photo lights that will actually hold things, I thought it would be great to hold messages or notes.
It measures appprox 22" Tall, 10" wide, 12" deep.
The propeller on his head will turn but not spin freely.
>>> Buy It Now ! <<<<