Mini Skull // Swarovski Skull and Sterling Silver Pendant, by BellaLili, Welded Silversmith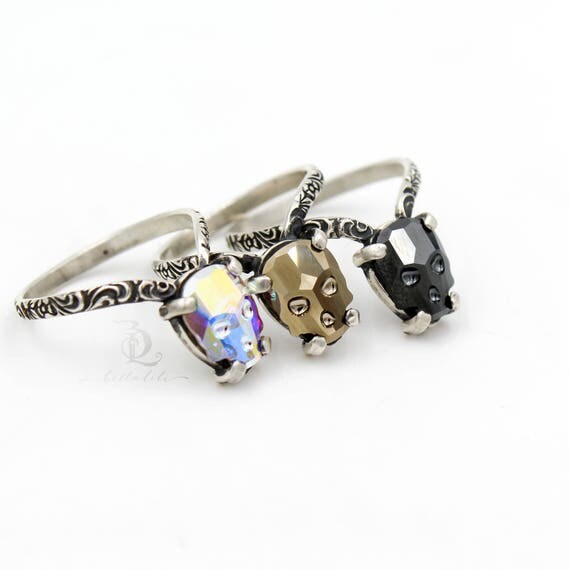 [Picked from ETSY]
Please allow a week or so for fabrication, before it ships. If these sell out, yes I can make more. If you don't mind waiting a bit for me to make them. 🙂
As previewed on my Instagram!!!!
These are mini skull rings, in a "chevron" band shape. Which means that are shaped to fit around another ring with a center stone. Or with a band, the choice is up to you!
These come in a 3 colors, but I am toying with the idea of offering more color options. Let me know if you would like to see them in all the Chrome colors.
Beautiful Darkness Series
Metal: 100% Sterling Silver
Skull Measurements: 3/8" long by 3/8" wide, approx
Color: Your Choice of Clear AB, Gold Chrome, or Black Chrome.
This listing is for 1 mini s
>>> Buy It Now ! <<<<