Organic Toddler Nap mat – Preschool nap mat – Kindermat Alternative – Boys Nap Mat – Daycare Nap Mat – Rest Mat -Kids Nap Mat -Girls Nap Mat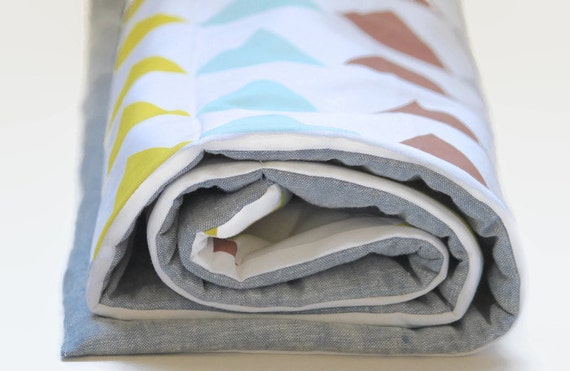 [Picked from ETSY]
This all natural modern Triangles Print Nap- Mat is perfect for your toddler or preschooler. Easy to roll and carry for kids, no ties and no velcro problems, just fold along the stitch and carry. Made with high quality Kona Cotton with cotton batting in the middle to provide much needed comfort. Our Mats are great for outdoors and picnics or anywhere for resting. They are super light and the handle makes it easy for kids to carry it themselves.
Generously sized, this nap-mat is bigger than your regular nap-mats.
Can be ordered with a light flannel Blanket and a Pillowcase. Message us to know more.
This nap-mat can also be made organic.
We provide three options for our nap-mats:
>> Option 1<< Cotton fabric with polyester bat
>>> Buy It Now ! <<<<