Original Painting, San Francisco Bay, Silicon Valley, Landscape Painting, California Art, Palette Knife, Textured Oil, Impasto Art, Colorful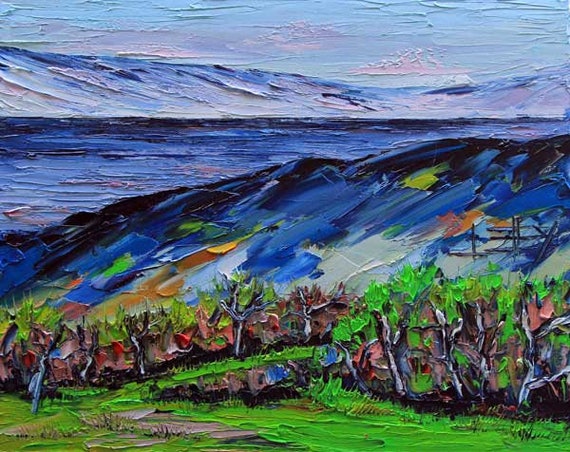 [Picked from ETSY]
A colorful and textured original palette knife oil painting of Silicon Valley here in northern California, fresh from my studio in the San Francisco Bay. This view is looking out over Cupertino from the Pichetti Preserve in the Santa Cruz mountains.
T I T L E: Silicon Valley by Lisa Elley
I N S P I R E D* B Y: I often paint the scenery of northern California. It has its very own color palette! Luscious golds and greens of foliage, combined with that impossibly blue California sky, it's divine!
Y E A R: 2017
S I Z E: 16 X 20 x ¾ Inches. This is a gallery wrapped, archival quality canvas.
M A T E R I A L S: Quality oil paints, Archival Quality Cotton Canvas.
P A I N T I N G S H I P S: Unframed , ready to place on a shelf, or hang
>>> Buy It Now ! <<<<