Red Tip Hollow Vessel Wood Art See Through Wood Work for Home Decor Office Gift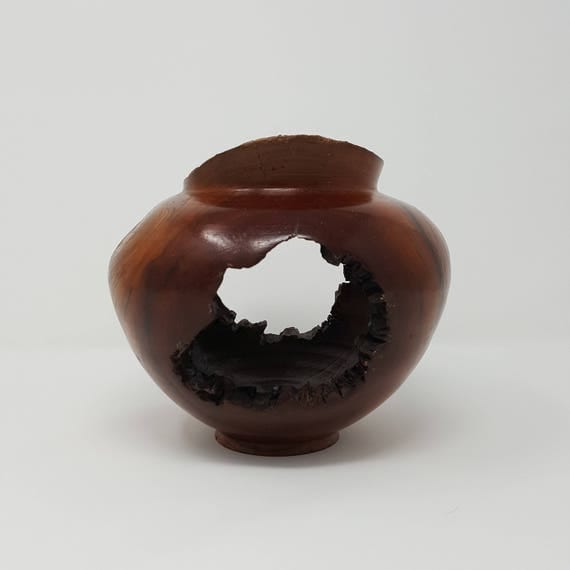 [Picked from ETSY]
Red Tip Hollow Vessel Wood Art
ABOUT THIS HOLLOW VESSEL:
Material: Red Tip Wood
Height: 6 1/2 inches
Diameter: 7 inches (widest)
THE STORY AND INSPIRATION:
This is a great one. This hollow vessel is a perfect example of turning a piece from a dying or diseased tree, into a piece of art. This one is hand turned on a lathe as a side grain piece; meaning if you notice the hole running from side to side through its entirety, then you are looking at what one time was the pith or center of the tree with the hole running upward.
This material is called red tip or red top in the south, with a technical name of protinia. An excellent choice if you are looking for an elegant piece to display in your home or offi
>>> Buy It Now ! <<<<