Refugee Fine Art, Black Friday, Sale, Abstract Painting, Political Art, Controversial art, Original watercolor, wall art, LaBerge 15 x 20 in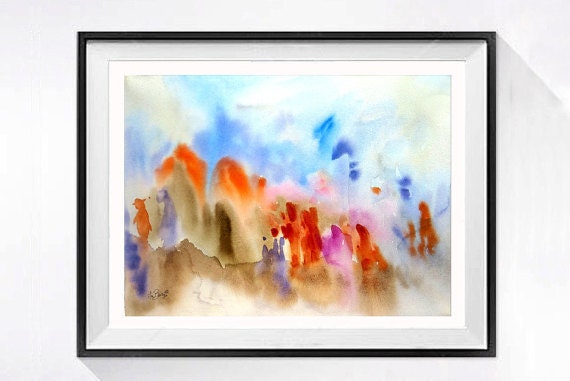 [Picked from ETSY]
Archival watercolor paint is an amazing avenue to create beautiful, intriguing, inspired, structures. My abstract paintings take me away from my from the physical and into the dance. I get involved with the colors of watercolor paint and how it moves and combines with the white paper. I paint what makes me happy as I hope it will you also. A perfect archival original abstract painting for your lovely home and the home of your great grand children.
Title "Réfugié"
♥ This listing is for an original painting image size: 20 x 14 in. (53.5 x 35.5 cm) with an edge for framing.
♥ Mat and Frame not included in the price of the painting.
♥ A Print is available: www.etsy.com/listing/244441323
♥ See more at my shop: www.etsy.c
>>> Buy It Now ! <<<<