Sansa Stark style wolf choker necklace, silver finish wolf head choker, GOT custom commission payment plan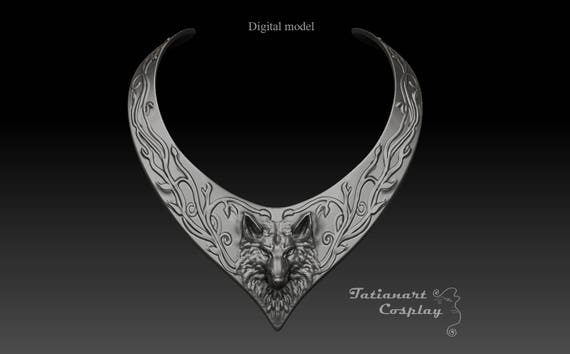 [Picked from ETSY]
This listing is for the commission to be made.
Sansa Stark wolf head choker, silver finish, 3D PLA print, plastic.
This is a custom design for the Sansa Stark character choker, if she ever wore one. Worlf head is surrounded by the branches of the weirwood tree.
Digital model, to be printed on MakerBot 2. This item is not made of metal! It is PLA (plastic), painted with silver leaf and acrylic paint.
This is an installment plan.
the entire commission cost is $180.
Please ask questions before purchasing!
>>> Buy It Now ! <<<<