Sophisticated Elegant MOP Post/Stud Earrings, Diamond Accents Sterling Silver with a Sweet Touch of Gold (Jewelry by Gerina Designs #364)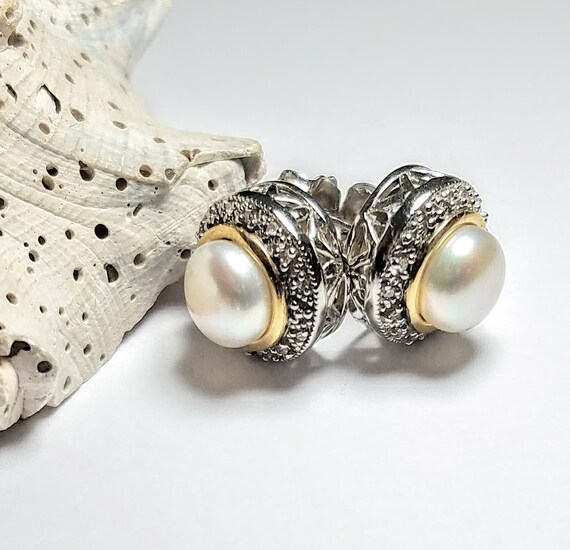 [Picked from ETSY]
Elegant, Post/Stud Mother of Pearl Earrings, these Earrings are the perfect Bridal accessory accented with Diamonds 14kt Gold Trim in a Filigree Setting. 100% High Quality
SEE MATCHING RING
These earrings are bold and beautiful, and are for the person that enjoys making a statement. They are the perfect gift and makes a fantastic gift.
Materials: MOP (Mother of Pearl)
14kt Gold Accents
Diamond Accents around the MOP
.925 Sterling Silver Filigree Setting
.925 Sterling Silver Ear Backs
Rubber Ear Backs for added Protection
All items purchased will be shipped within 1-3 business days
If you wish to up-grade your shipping, please contact me.
It
>>> Buy It Now ! <<<<