Space Art Original Painting Nebula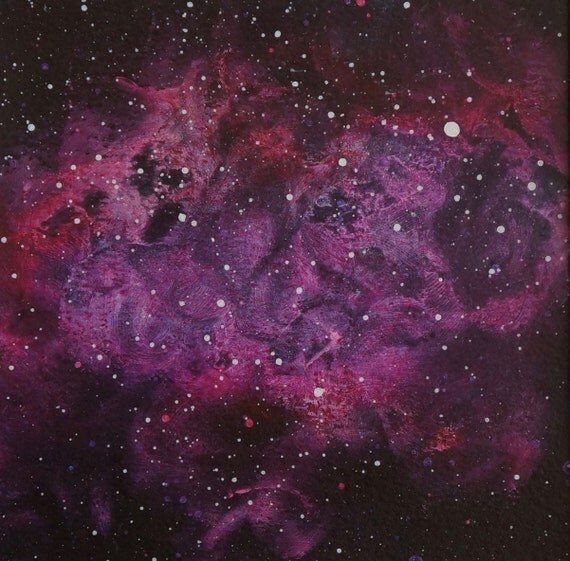 [Picked from ETSY]
2016 – Original 5"x6" painting, framed to 10" x 10" on 140lb watercolor paper (minimal texture background ) (acrylic).
I have also installed D rings and wire on the frame to help with hanging, the wire can be adjusted to suit your needs.
Original creation, my own space art, a unique one-of-a-kind creation from my mind.
You can see larger & sharper images of my artwork on my website at ARTSOFALL.COM
Don't hesitate to contact me if you have any questions =)!
————————————————————————————————
The Details:
My space art series is something I create for personal enjoyment.
I am fond of the the contrast and colors of space photography (NASA, Hubble pi
>>> Buy It Now ! <<<<