Stunning Art Deco Inspired 14K Solid White Gold Anniversary Ring, 3 Diamonds, Appraised, Size 10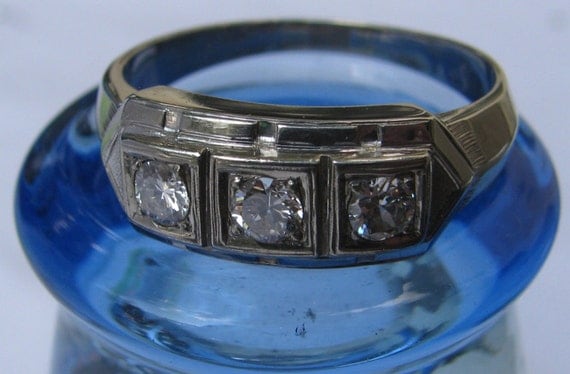 [Picked from ETSY]
Stunning and of the highest quality! We had our local jeweler appraise this ring in 2010, and it was valued at $1,425.00. We will include these notes and appraisal value with purchase. Here is the jewelers description:
"14K white gold anniversary ring with 3 round brilliant-cut diamonds"
"Diamond weight .16 ct. each approx., G-H color, VS1 clarity, value $1,425.00"
This is a size 10 on a mandrel. The total weight is 4.0 grams. I really do not know how to date this. Gorgeous ring!
>>> Buy It Now ! <<<<