Swatch Watch Kangaroo GN402, watch with date, vintage watch, leather band watch, green and blue watch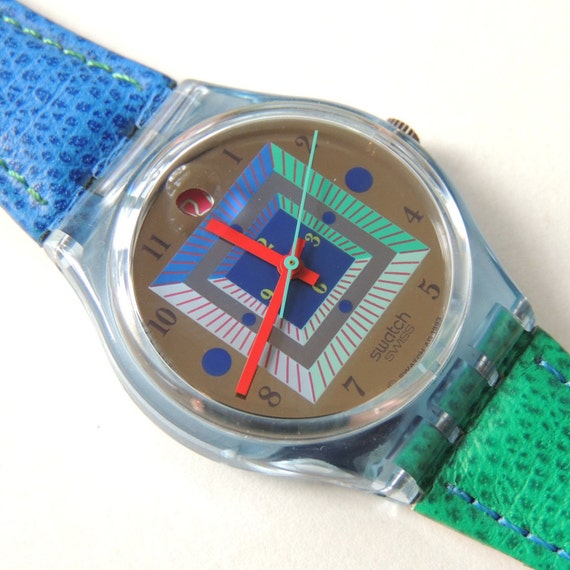 [Picked from ETSY]
This sporty watch has a leather band, one side is blue, the other is green. The date can also be set on the top of the face, at 12 o'clock.
1994 release. Swatch Kangaroo GN402. Plastic/Leather. Swiss made. 34 mm case.
New, never worn. Keeps perfect time.
A new battery will be installed before shipping.
Includes plastic storage case/instructions.
>>> Buy It Now ! <<<<