TWO DUCK ETCHINGS by L duBose Vintage limited edition framed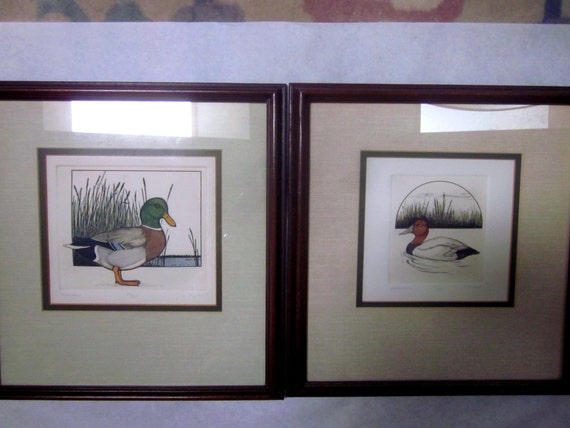 [Picked from ETSY]
2 double matted framed print etchings by Lucius DuBose, famed artist from Nashville, TN. Lucius Dubose has had a love of birds since he was a young boy, and today those passions continue in his etchings of birds and ducks.
Each etching is signed & numbered and produced on heavy acid-free rag paper. One is called "Canvas Back" and the other is "Mallard". The paper size to inside mat borders is 6" square. The actual image size of each duck is 3 7/8" x 4 1/4".
These pieces are in MINT CONDITION. Wood frames, framed on Oakridge TN.
Free shipping and insurance in US.
>>> Buy It Now ! <<<<