Valentino Vintage Jacket/ Valentino Red Jacket/ Valentino wool Jacket/ Valentino Red Vintage/ Valentino red wool/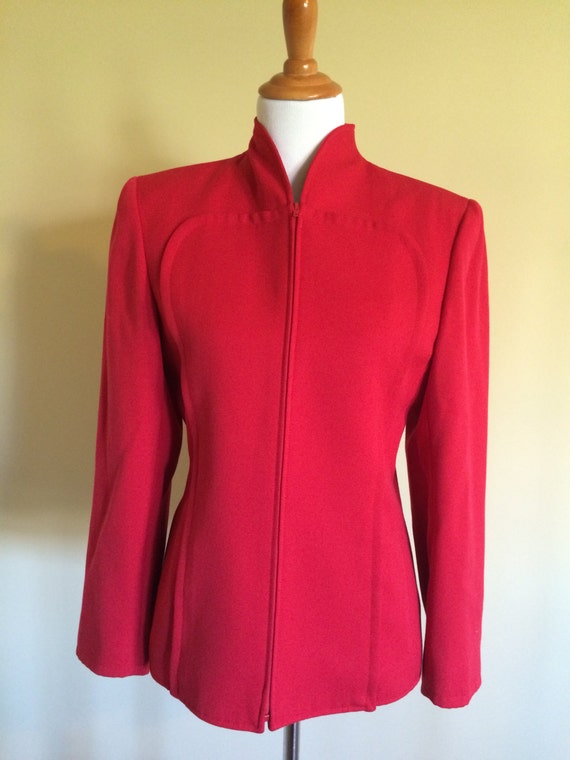 [Picked from ETSY]
Valentino Vintage Jacket/ Valentino Red Jacket/ Valentino wool Jacket/ Valentino Red Vintage/ Valentino red wool/ By Dorila
The finishing on this jacket is unheard of, the jacket is made from a very high end double woven wool fabric which has been cut and split on the ends by hand and turned in on it's self to create the hem and all the seams.
size: 10
Measures:
Shoulder to Shoulder: 17"
Bust: 38"
Length:26"
Length sleeve: 24"
Need more photos or information? Please mail me at dorilaclothes@gmail.com
and please check out my handmade Etsy Store at
www.etsy.com/shop/dorilaclothes
www.dorilaclothes.com
Thanks for looking!
FACEBOOK: www.facebook.com/dorilaclothes
INSTAGRAM: @dorilaclothes
TWITTER: @dorilacl
>>> Buy It Now ! <<<<