Velocarapture Kanzashi Flower Hair Clip with Fossils and Dinosaurs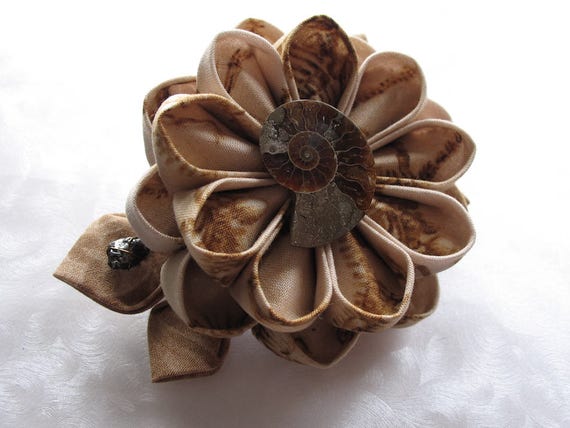 [Picked from ETSY]
This fun hair clip is perfect for your favorite fossil fanatic. The flower is composed of a fabric printed with a variety of dinosaur fossils and the piece is finished with an ammonite from Madagascar and a genuine nickel-iron octahedrite meteorite shard from Russia.
This hair flower measures about 5 inches across and has a bloom diameter of 3 1/2 inches. She is mounted on a silver-tone toothed alligator clip that measures 3 inches.
This piece comes with an authentication card for your meteorite shard. While it arrived too late to doom the dinosaurs, it is still a nifty part of our planet and solar system's history.
Please don't hesitate to contact us with questions!
>>> Buy It Now ! <<<<