Vintage Carved Solid Wood Paper Mache Mold of Dress Form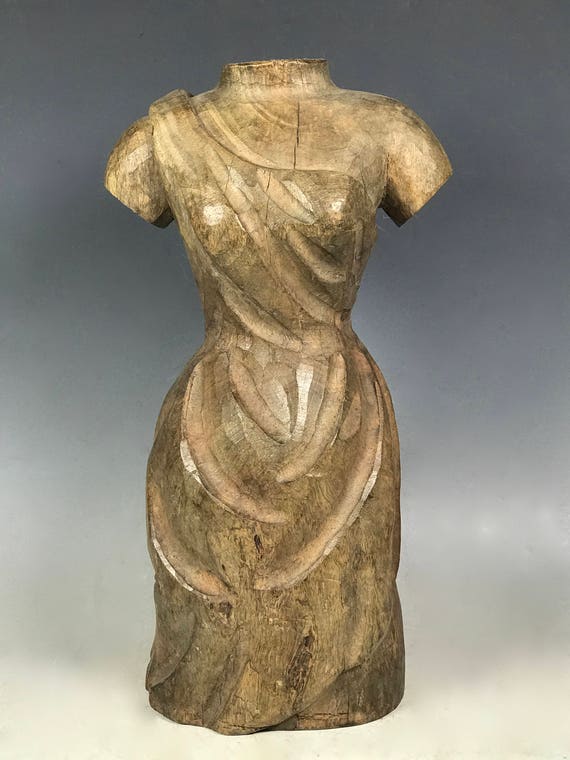 [Picked from ETSY]
We have a very impressive hand carved decorative solid wooden Paper Mache mold of Dress form. That is made by master craftsmen in the Philippines in the 1920's. All crafted by hand to bring you an outstanding piece of artwork. This mold is being used as a pattern to make Paper Mache and now a collectors item.
Cracks, chips, cuts, replacement and other tools markings are a normal part of the piece due to heavy used and age but this add more character and fantastic charm to the piece.
Dimension: 14 1/4 inches high x 5 1/4 inches depth x 7 1/2 inches wide.
>>> Buy It Now ! <<<<