Gold lock set, Gold chain set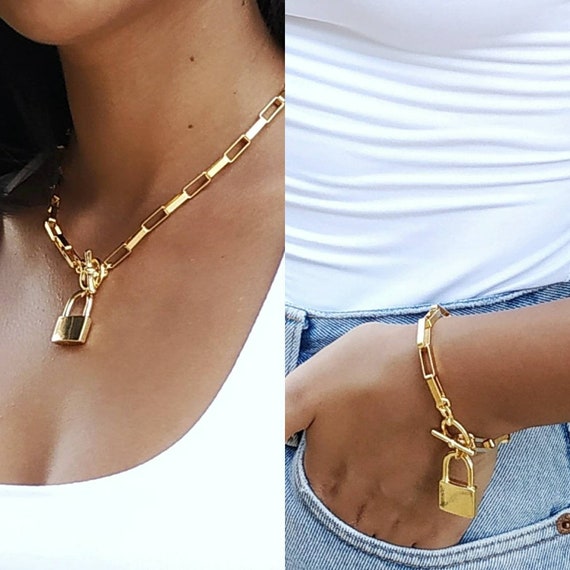 [Picked from ETSY]
SHOP'S BEST SELLER!
A beautiful and trendy set of gold plated necklace and bracelet with a lock pendant.
A perfect gift for a girlfriend or BBF!
Easy to match, this set will upgrade any outfit!
Wear it with a plain white t-shirt and jeans in the morning or with a small black dress on the evening.
Find out which way you like it the best.
Materials:
24 k gold plated brass and elements – shiny finish
Measurements:
Chain width: 0.12"/3m"m
Clasp diameter: 0.63"/16m"m
Lock pendant length: 1"/2.5c"m
width: o.7"/1.7c"m
Maximum thickness: 0.24"/6m"m
Handcrafted by Cactus Fun Studio, necklace will be sent in a gift box!
Cactus Fun Designs is all about making pepole
>>> Buy It Now ! <<<<