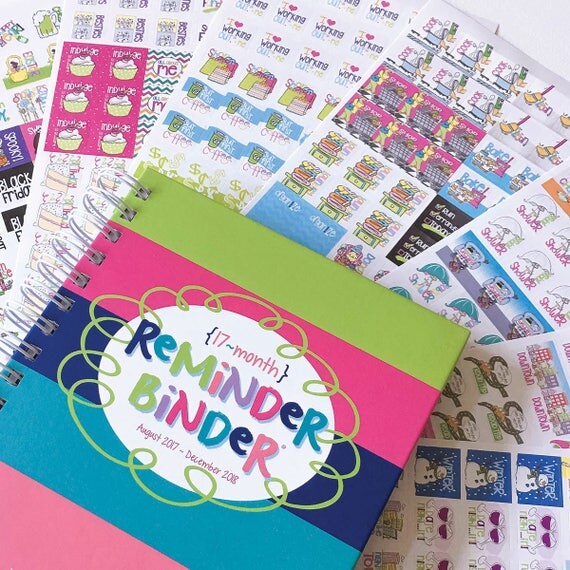 [picked up from Etsy]
Remember to take advantage of your favorite promotion. See images for offer options and apply the coupon code to your cart.
This item includes ONE [schedule-saving, fun-to-use] Reminder Binder® planner and a Bonus set of (8) sheets of planner stickers, choose from (4) sticker sets.
This planner itself includes 361 stickers inside…but for those sticker lovers, you can choose an additional set of stickers to take your sticker styling to a whole new level!
[CHOOSE YOUR BONUS SET OF STICKERS, see images for designs included in each set.]
• Busy Mom
• Every Gal
• Get it Done
• Dad Pad® Man Stickers
[NEW 2017-18 REMINDER BINDER® Features]
• NEW! Dates August 2017 – December 2018
• NEW! Hard Cover
>>> Buy It Now ! <<<