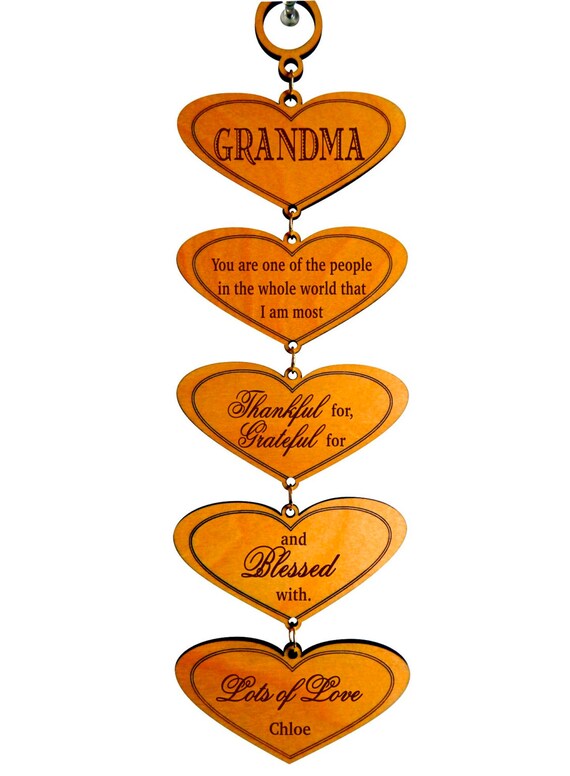 [picked up from Etsy]
Grandma Christmas Gift, Happy Holidays Gift to our Grandma ,Gift to Grand Parents from Grand Daughter/Son,Festive Season.
The styling is sophisticated, featuring elegant engraved writing in dark brown and joined together with Gold finish Jump rings – all of which give a stunning effect against any wall .
They look fabulous in any setting and will no doubt be kept forever as a precious keepsake.
This product is made from Maple or Cherry Laminated Wood.
Packaging:
It comes boxed and ready to give as a gift
Sizes are approximately;
4" X 13"……………$35
6" X 17"……………$45
Send us your Personalization details through " Contact the seller " section at checkout or send us an email at greatdecora…
$ 35.00
>>> Buy It Now ! <<<