DISCLOSURE: This post may contain affiliate links, meaning when you click the links and make a purchase, we receive a commission.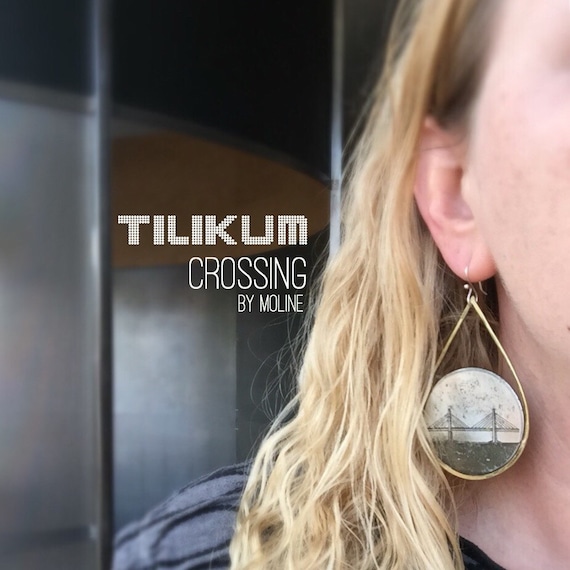 [picked up from Etsy]
Tilikum Crosssing Bridge Earrings
Celebrate Portland's new bridge a with this two-tone pair of earrings.
The bridge on was hand drawn in pen & ink prior to reducing the image down and acid etching the image onto the Nickel Plate. The brass teardrop frame was hand sculpted and forged. The entire piece has been dipped in a patina with a wax rub finish. The ear wires are made of sterling silver.
This product is handmade, due to the nature of the process and material there may be slight variations in the finished product.
Check out my blog to see the construction process:
PDX Bridge Series
Would you like to save on shipping and arrange for a local pickup? Send me a message directly before purchasing online so that we can make arrangements.
$ 140.00
>>> Buy It Now ! <<<