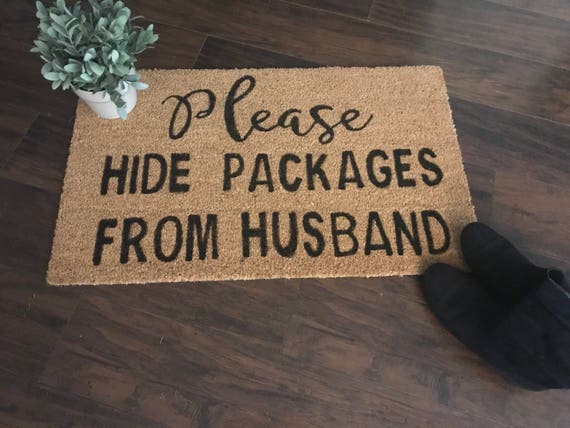 [picked up from Etsy]
This 17" tall x 31" wide coir door mat is the perfect addition to any online shopaholics front porch! Can also customize to say "wife, boyfriend, girlfriend, etc.".
Please note: these are handmade so please treat them as such. They are used with an outdoor permanent paint however the rougher you are with them, the shorter they will last.
**SHIPPING**
Post office picks up each order at the end of the day, which your order has clearly shipped, it very well may not be scanned in and processed until the next business day! Tracking is included with every purchase! If your item does not update any shipping info past the label making time please notify me and I will help you track down your package. I can not help you unles…
$ 35.00
>>> Buy It Now ! <<<