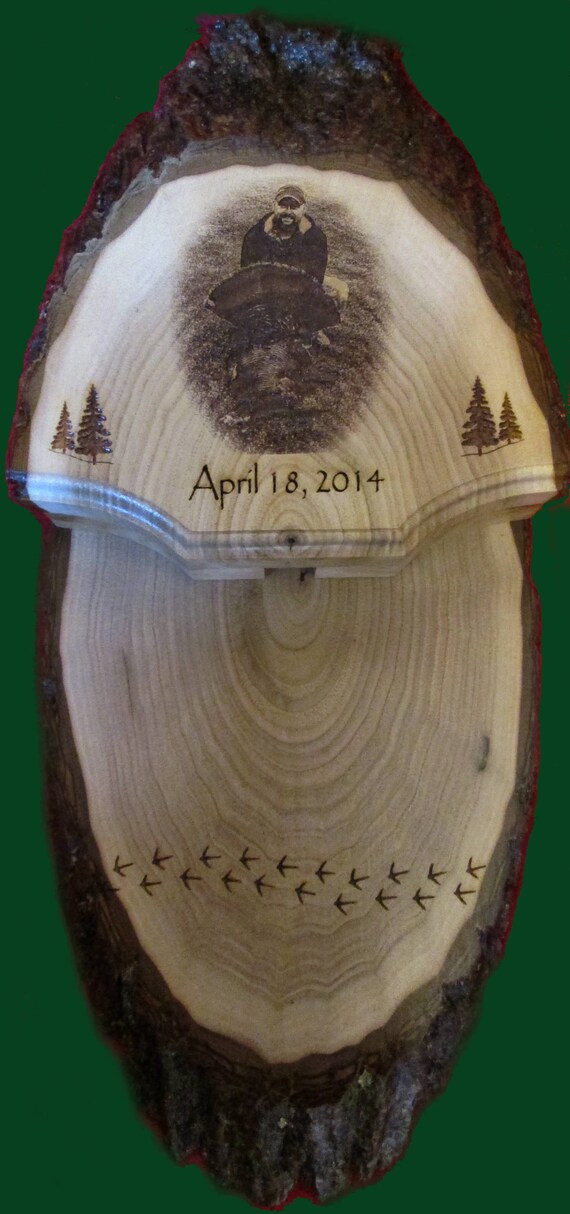 [picked up from Etsy]
Turkey Hunting. Turkey Fan. Turkey Fan Mount. Turkey Hunting Gift. Turkey Fan Display. First Turkey. Hunting. Photo Engraved Gift. Gift For Hunter. Photo Engraving On Wood. Wood Photo Engraving.
One of a kind wood with bark to hold your trophy turkey tail and beard. We use a blend of varnish to enhance the beauty of this spectacular wood. Look at the wonderful knots and rings and character in this wood! The bottom of the board has a unique knot/hole that we can only imagine what form of nature created this! 18-22" Long by 5.75-8" Wide is the approximate measurement on the plaques.
There isn't another turkey plaque like this one! This is one of a kind. The first picture is what a photo looks like. The other…
$ 97.00
>>> Buy It Now ! <<<