Ivory White Wool Natural Hand Woven Boho Rug, Customize in any size-SS2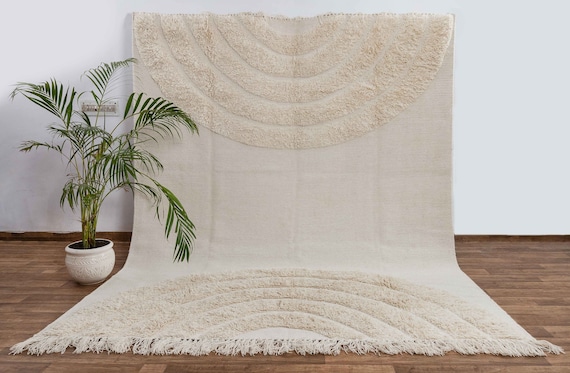 [Picked from ETSY]
This rug is inspired from lifestyles motifs and textiles arts of Morocco creating a perfect blend of Boho Chic and Modern Home Style.
Featuring a super soft WOOL pile, the rug is easy to wash and maintain. Every inch of this rug is made by hand.
The rug can be customize in any size as per your need.
Please feel free to ask any questions you have regarding this rug.
>>> Buy It Now ! <<<<