King Size Alpaca Blanket – Southwestern style blanket- Native style Blanket Boho blanket – REVERSIBLE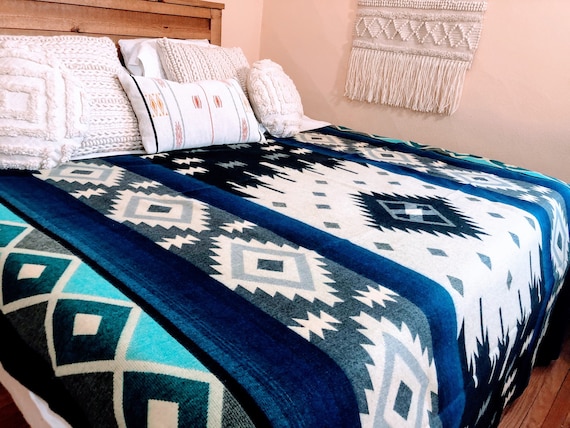 [Picked from ETSY]
King Size Alpaca Blanket
Color: Royal Blue & Aquamarine
Alpaca blanket
Brand new
Size: 90"X 77" inches
Here it is pictured on a 14" King Mattress over box spring. Please message me for any fit pictures on a queen or full size bed.
Hand woven on Jacquard looms in the Andes mountains of South America.
Alpaca is a type of wool that comes from llamas and alpacas. It is known to be superior to sheep wool as it is softer and warmer, lighter, water resistant, and non itchy.
Alpaca Blankets are well known for being lightweight while at the same time providing a superior level of warmth.
This is an authentic indigenous produced blanket from the Kichwa nation from South America.
>>> Buy It Now ! <<<<