Pick Your Own – Strawberry Shortcake Vintage Kenner Miniature PVC Figure – HUGE SELECTION ~ 20-30-1047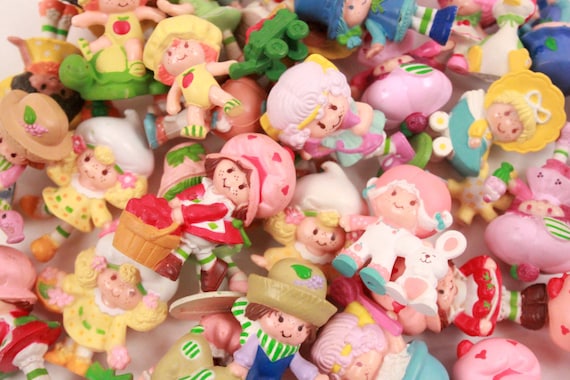 [Picked from ETSY]
It's never too late to have a great childhood!
This is a pick your own listing for Strawberry Shortcake miniatures!
While I was collecting these I often got frustrated that I couldn't find that last missing piece! For that reason I decided to put together a "pick your own" collection designed to help you finish yours!
You get one miniature for $9.95! Simply pick the miniature number from the drop down menu to the right.
1 – Angel Cake chatting on the phone
2 – Angel Cake taking a bubble bath
3 – Apple Dumplin' on a sled
4 – Apple Dumplin' on Teatime Turtle
5 – Apple Dumplin' pulling a wagon
6 – Cherry Cuddler on a rocking horse
7 – Cherry Cuddler with Gooseberry
8 – Blueberry Muffin with her berry basket

>>> Buy It Now ! <<<<