Pink & Black Leather Tote Bag Gift For Women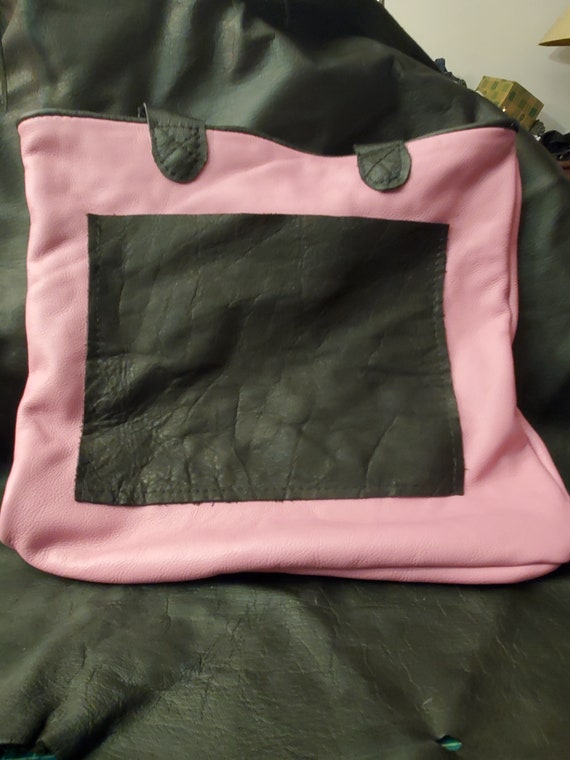 [Picked from ETSY]
A unique tote bag that's stylish as well as quite useful. This pink leather bag with black highlights is the perfect accessory for all your adventures. Made of soft full grain leather, this bag is a comfort to carry on your shoulder with the wide black full grain leather straps. It has both an exterior and interior pockets large enough to carry phones, keys, and more. The bag is large enough to carry a laptop.
The bag dimensions are 13.5" length, 5" wide, 13.5" height. The straps are about 11.5" long from middle of the strap to body of the tote.
The exterior pocket is made of black full grain leather and measures at 8" x 10". The interior full grain leather pocket is 5.75" x 7".
>>> Buy It Now ! <<<<