Quartz Over Fluorite Large Crystal Specimen – promoting spiritual growth and creativity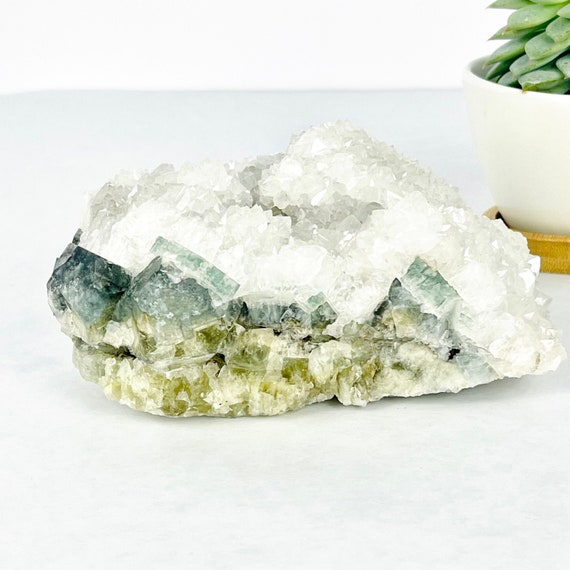 [Picked from ETSY]
This listing is for ONE crystal specimen, exactly as pictured
Quartz Over Fluorite Large Crystal Specimen Gemstone – 13 x 10 x 5 cm – 940 grams
Fluorite absorbs and neutralizes negative energy and stress. An excellent learning aid, Fluorite increases our powers of concentration, self-confidence and helps us in decision-making. It encourages positivity, balances the energies, and improves balance and coordination, both physically and mentally.
Quartz amplifies fluorite's properties.
• This premium mineral has been charged under the Full Moon and Cleansed.
• High quality, consciously hand selected from ethical source.
• Color appearance may vary by piece and screen resolution.
FAST & FREE DOMESTIC US SHIPPING!
The stateme
>>> Buy It Now ! <<<<