Sand Sea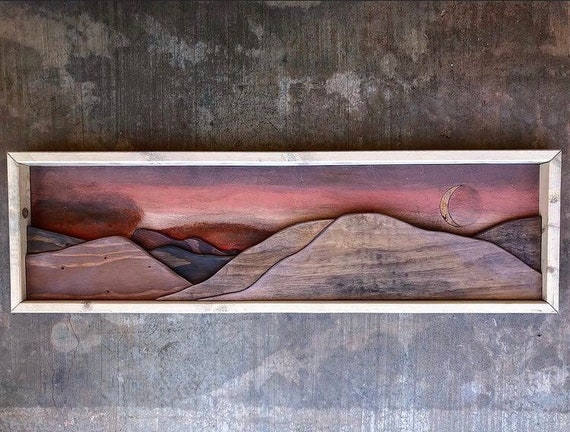 [Picked from ETSY]
This multi layered wood piece is hand crafted and colored to resemble sand dunes. The moon is spray painted with a rose gold and the layers have been sanded to give a more rounded look!
34" X 10"
•••
Every piece hung by guitar string 🎸
Free Domestic Shipping!
I take custom orders! Get ideas from my Instagram or Facebook page! @feeltheburnwoodburns
Check out my sounds! www.soundcloud.com/kylebrogly
Thank you for supporting local business!
>>> Buy It Now ! <<<<