Selenite sphere charging stand, display stand, crystal display, natural stone, altar decoration, healing crystals, crystal grid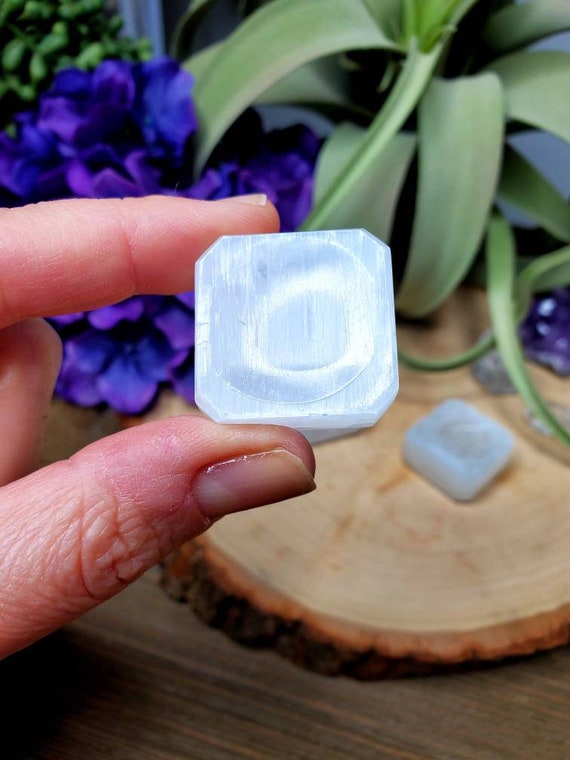 [Picked from ETSY]
Selenite sphere charging stand. This listing is for ONE sphere stand or a SET OF 3 stands. Please choose from the drop down menu how many you would like.
Beautifully holds crystal eggs and spheres. Sphere sizes pictured are 20mm – 60mm but it can hold slightly larger spheres too.
These are perfect for keeping your crystals charged at all times and helps amplify its energy into your space ♡
PLEASE NOTE: These are hand carved in Morocco so they will vary slightly in size/shape. Please do not request sizes.
Each one weighs approx 22 grams. Ready to ship!
Selenite is a very powerful and protective stone. It's mostly well known for being able to cleanse, charge, and amplify the energy of surrounding crystals but it does so much more t
>>> Buy It Now ! <<<<