DISCLOSURE: This post may contain affiliate links, meaning when you click the links and make a purchase, we receive a commission.
Brands like Just seek to transcend niche markets in the US. And bet on adding new customers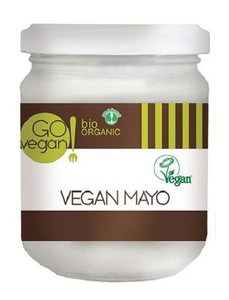 Entrepreneur Josh Tetrick was standing at a branch of the Dollar Tree supermarket chain in Oakland, California, when he asked a client which brand of mayonnaise was the best. The woman pointed to a bright white jar of her Kraft competitor. But Tetrick asked, "What about mayonnaise Just" -the main product of his company Hampton Creek- that was nearby. "She said," No, that's Dollar Tree's own brand, "recalls Tetrick.
In other words, Mayonnaise Just handmade paper label – the labels of this product had been cut one by one with a precision knife – it did not look like a craft-inspired vegan product inspired by Brooklyn for Oakland consumers. They looked like a generic product sold by a chain of low-priced supermarkets.
"That was an important learning for me," says Tetrick. "It shows how important the context for design is." And it cemented an entrepreneur's intuition: bringing sustainable, transparent, and healthier processed foods to the mass consumer simply makes no sense where many low-income, middle-class consumers like Walmart and Dollar Tree buy.
Following this experience, Hampton Creek – which has so far raised $ 120 million in funding but has not yet reported its revenues – hired designer Sean Wolcott to lead a multi-year redevelopment of the entire Just brand, Starting with their packaging.
The first change is that Just went from working with a subtle typeface to a more generic sans serif and ending at a point, "Just."
This is a typical move in the field of food brand development, where in general what is done is reduce the brand name, such as "Kraft", and highlight the "Mac and cheese" franchise. That's because the power of these major sub-brands of a company like Kraft, including Oreo, Maxwell House and Cadbury, add up to something much more recognizable than Kraft alone.
In addition, each product has a photo of their respective food on the cover, with a special treatment to highlight a single color. "I would call it photographic treatments, something that does not look real and does not look fake, something in between," explains designer Wolcott. "We wanted it to look like real food, but abstracting something to the point that it's half realism, half art."
Having studied under famed designer Masimo Vignelli before becoming known for designing Microsoft products, Wolcott led his team of in-house designers with an almost obsessive approach. For some packages there were up to 500 iterations of photography, color and design.
Indicators
The company was also forced essentially to expand Just to more than just an indicator of mayonnaise. Hampton Creek faced a (then abandoned) demand from a competitor, Unilever, and a subsequent investigation by the US Food and Drug Administration (FDA) for using "Just Mayonnaise" in a product that literally was not Traditional mayonnaise because it contained no eggs.
Of course even Tetrick seems to admit that his approach has some subversive appeal to shoppers who are skeptical of the most ethical, healthy, or green food.
"If my friends in Alabama see 'Just Vegan Mayonnaise' they will not literally buy it," says the entrepreneur.