Unique Hollister Denim Jacket Hand Painted by Artist "Smoking Hot Girl" Sz S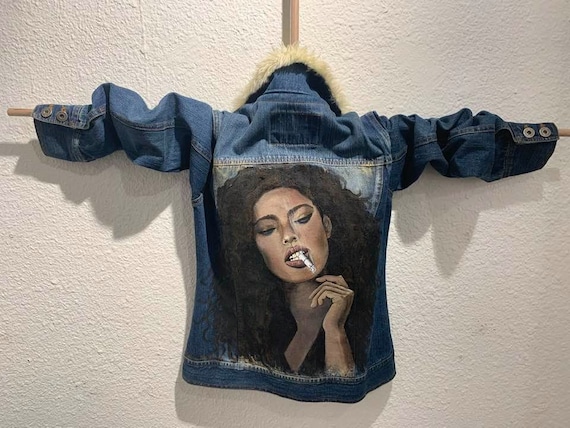 [Picked from ETSY]
Unique and One of a Kind Hollister Denim Jacket Hand Painted by Artist "Smoking Hot Girl"
Size Small
Measurements:
Across Shoulders……………14"
Across base…………………..17.5
Sleeve Length………………..25"
Wrist Opening………………..4.5"
Chest……………………………36"
Length from top of Collar…22"
Incredible work of art on a denim jacket that is unique and one of a kind. Hand painted with acrylic paint by artist.
Wash in cold, hang to dry.
FREE SHIPPING
Thanks for stopping by. Check my store for more awesome hand painted clothes, and other items.
Your business is appreciated. I try my best to answer all questions in a timely manner.
Please remember to a
>>> Buy It Now ! <<<<