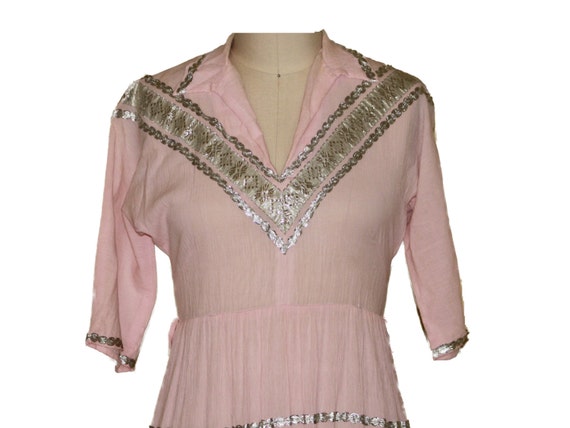 [picked up from Etsy]
1950s Patio Dress ,petal pink with silver rick rack trim.V neck with fold down collar .
Full skirt 2 belt loops doesn't have belt . 3/4 Sleeves .
Silver trim on back of dress in a V shape and around skirt .
Very beautiful dress in great shape collar need's a little cleaning to remove some stain from wear .
Tags : Buckboard Fashions – Tucson Arizona
Bust :40"
Length : 37"
Waist: 11 with stretch
>>> Buy It Now ! <<<