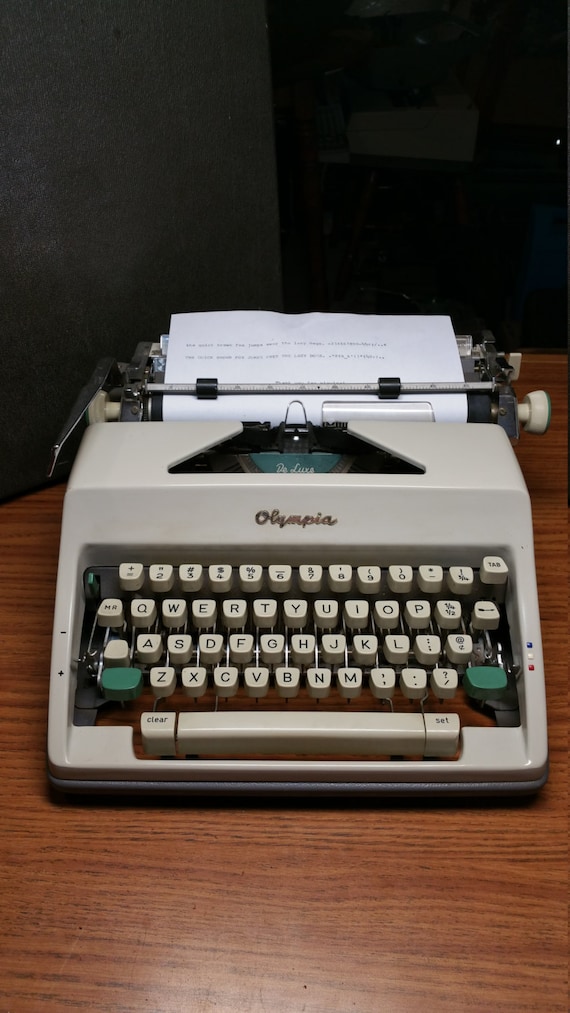 [picked up from Etsy]
This Olympia SM9 typewriter was produced in 1966 in West Germany. Olympia typewriters are known for their quality and are some of the best typewriters to own. This particular typewriter had a fresh new ribbon installed and is ready for your use.
Mechanically speaking, this typewriter is in very good condition. The keys strike freely and do not get stuck when pressed. There are a few minor blemishes with the paint as shown in the pictures – mainly a scratch on the top right side of the typewriter right underneath where the carriage return may strike.
I check out all of my typewriters for functionality before I list them and would be happy to answer any questions you may have. Thank you for viewing!
Serial number is 3033843…
$ 225.00
>>> Buy It Now ! <<<