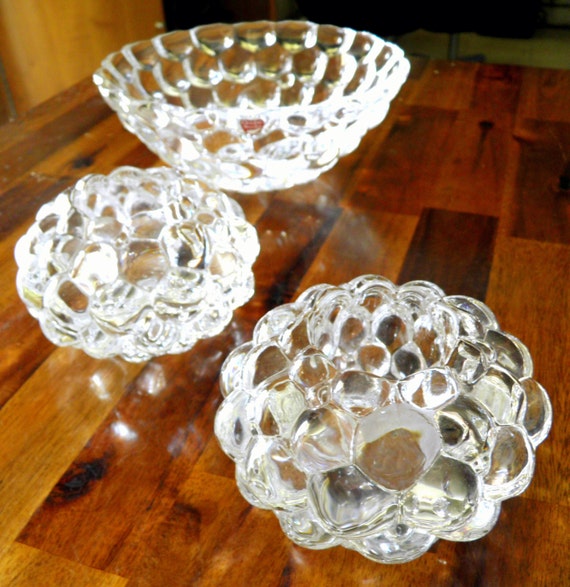 [picked up from Etsy]
Instant collection!
Designed by Anne Nilsson in the early '90s, the popular "Raspberry" series casts light in amazing ways — even ambient light. Since its release, it has become an Orrefors classic design.
In this listing, you get a hard-to-find Raspberry bowl measuring 3" high x 7-1/2" diameter. In fantastic condition, it even retains its original Orrefors sticker on the rim. Felt pads are affixed to the base to prevent surface scratching. The Orrefors signature is also etched into the base. No nicks or chips.
Accompanying the bowl are two gorgeous Raspberry votive holders. Each stands 2-3/4" high x 4-1/2" diameter and bears the "(c) Orrefors" laser etching on the base. No nicks or chips; onl…
$ 71.00
>>> Buy It Now ! <<<