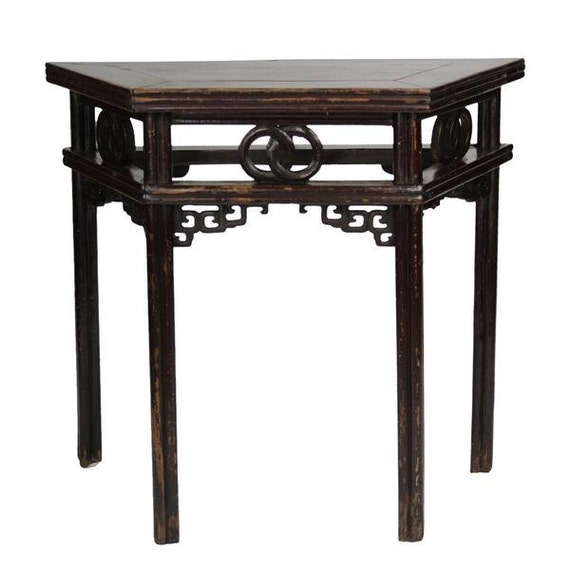 [picked up from Etsy]
Rare, rugged and handsome, this pair of 19th Century Chinese Moon tables feature see-through carving, reeded legs & a wonderful aged patina still showing its original painted finish.
WAS: $3,895.00
Era: Antique
Dimensions: L= 36", W= 18", H= 35"
Material: wood
Color: aged maroon brown
Condition: Good; severe aging, some cracks and blemishes on wood and finish
Final Sale! No returns!
White Glove Shipping quote is $ 299 to most US Cities ( Excludes Hawaii & Alaska ). Price might suffer minor changes once we receive Final shipping destination.
Approximate White Glove delivery times 7-14 business days from the day of pickup.
Call us at 626-405-0897 for local delivery estimate or to arrange In store pickup.
>>> Buy It Now ! <<<