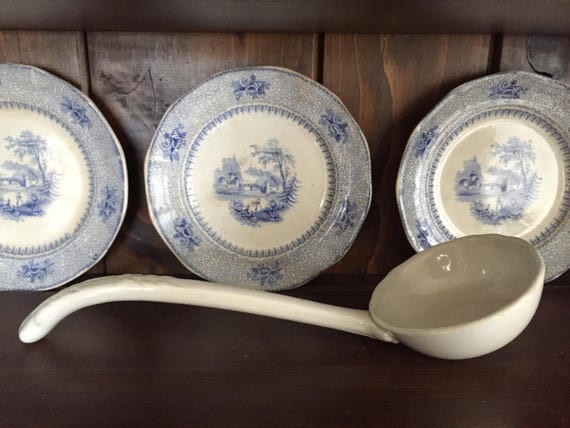 [picked up from Etsy]
A lovely antique ironstone ladle to add to your collection!
A recent edition of Country Living Magazine showed a display of ironstone pieces and noted that ladles were hard to come by.
In very good condition. No cracks or chips.
Some rust marks and crazing on the bottom – see picture. It's difficult to make out maker's mark, but it appears to be an imprinted "M".
Measures: 13 1/2" long, 4" in diameter…
$ 78.00
>>> Buy It Now ! <<<