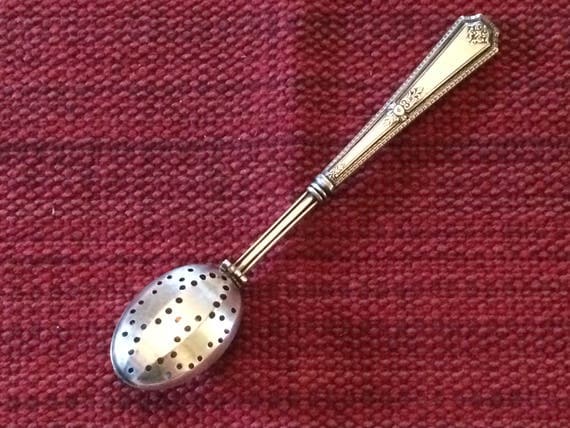 [picked up from Etsy]
This listing is for an antique sterling silver tea infuser / strainer. We were unable to identify the manufacturer, pattern, or year it was made, unfortunately. There is, however, a small
"Sterling" mark on the handle that was too small to obtain a clear photograph of.
It is surprisingly lightweight and the handle is decorated with a floral and scrollwork design with a milgrain pattern around the edges. There are a few small dings on the handle which is not surprising for something of this item's age. The bowl closes securely with a small clasp at the very end of the bowl, and the hinge opens and closes smoothly. This is a beautiful heirloom, but it is also still very functional! What a wonderful gift for that friend w…
$ 50.00
>>> Buy It Now ! <<<