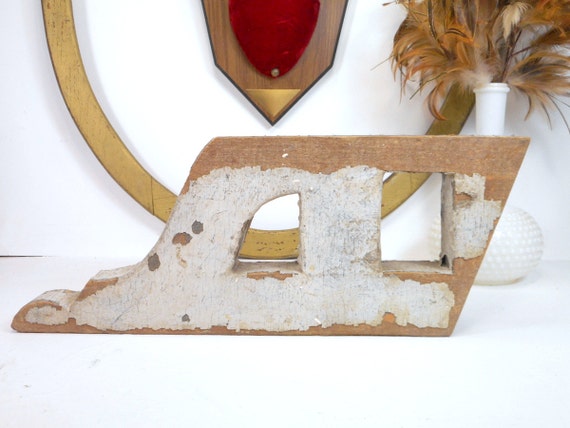 [picked up from Etsy]
Architectural salvage fragment – decorative details and two cutouts from Victorian front porch, early 1900's.
Bookcase decor. Repurpose supply.
Dimensions: 18 x 7 x 3/4 inches
An awesome fragment from the past with the weathered alligator look! Display as is or use in your next creative wood art project.
This is a salvage item and comes to you in the unaltered, original salvage condition. View close-ups and use the zoom function for full visual description of this item. Some additional dusting may be preferred.
*************************************************
Architectural Salvage at LifeProject.etsy.com
*************************************************
Make today a special day for someone else!…
$ 36.00
>>> Buy It Now ! <<<