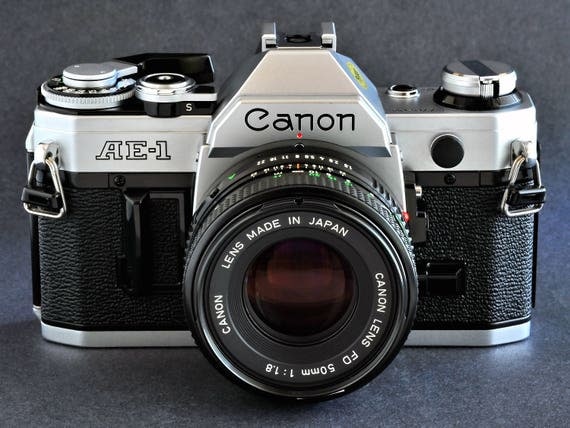 [picked up from Etsy]
You are considering this classic Canon AE-1 35mm SLR camera with a Canon FD 50mm f/1.8 Standard Prime lens. Both are in good condition with signs of light, careful use. Of course, it works 100%.
This sophisticated camera was (and still is) a fantastic SLR learning system. Not only is it extremely capable, but it is simple to learn and master. Ask around and you'll find that the Canon AE-1 is one of the most recommended (by teachers) cameras of all time.
If you have been looking for a great camera to learn photography with, well, you can't do any better than this one. It is in such great shape that it makes a great collectible too. This one is nice and was in my collection for years but I recently found another in even better shap…
$ 109.00
>>> Buy It Now ! <<<