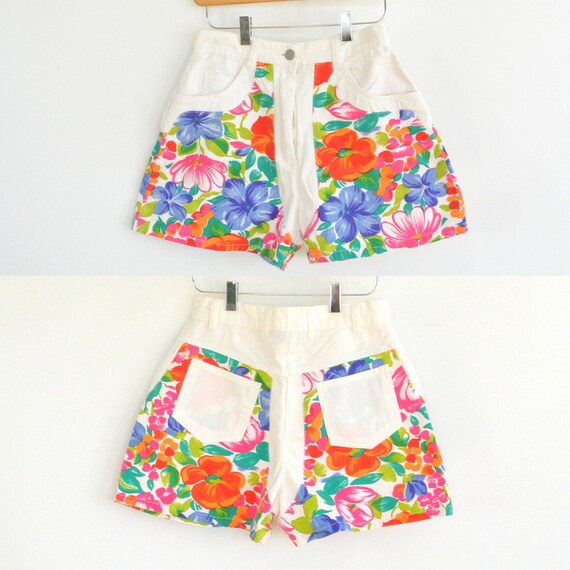 [picked up from Etsy]
Adorable vintage Emporio Gitano shorts
Very unique white and floral denim combination. 100% cotton
White on the front pockets, back pockets, around the waist and down the fly and back.
Super high waisted fit.
Two side pockets, two back pockets
Zips up the front
In great vintage condition..some tiny barely visible yellow stains around the front button (as seen in last picture) but it is covered while wearing anyway.
Sized at 7/8 but really more like a size 3 or 4 because of the small waist.
See measurements below:
27" waist
40" hips
12" front rise
15" back rise
3.5" inseam…
$ 30.00
>>> Buy It Now ! <<<