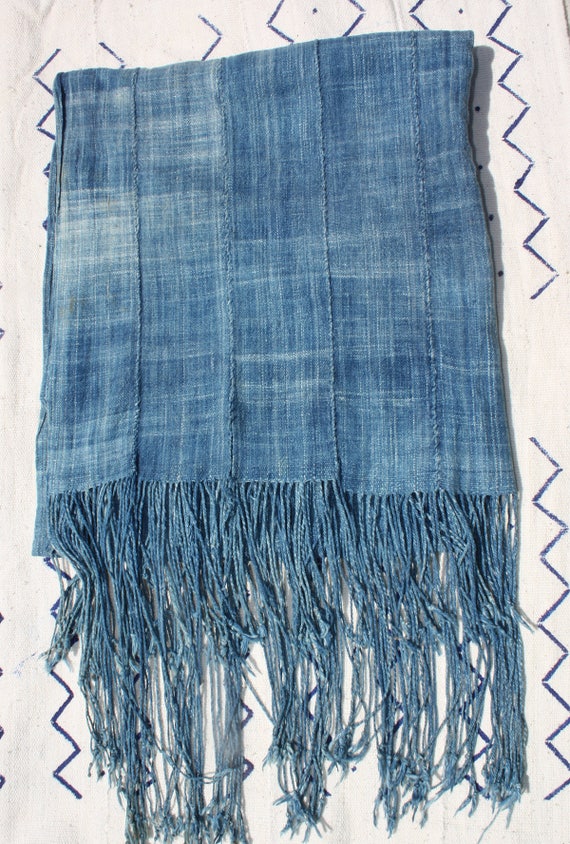 [picked up from Etsy]
A very desirable faded indigo mud cloth scarf to drape around your neck – catch everyone's eye with the fabulous 9" long hand-knotted fringes! A pure cotton weave with a medium denim color. Excellent condition.
Of course, if you prefer, you can drape it over your couch or bed instead! Or send it off to college with your student! Equally suitable for men and women.
Like all hand crafted and vintage fabrics, there can be imperfections, mends and wear which add to the character and uniqueness of each piece.
Always one of a kind, this African mud cloth is hand loomed and hand dyed using indigo – a natural plant dye. It was woven in strips which were then hand stitched together.
100% cotton
78" x 28" (60" without fr…
$ 95.00
>>> Buy It Now ! <<<