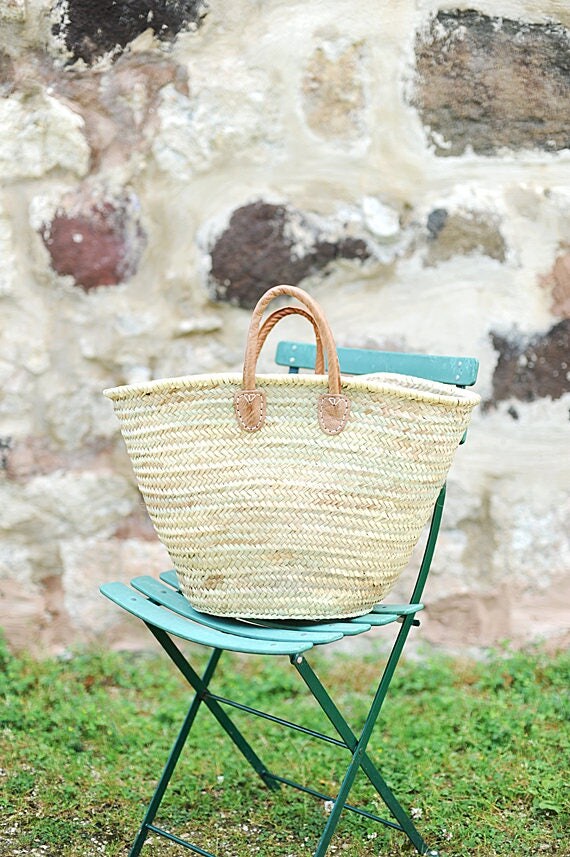 [picked up from Etsy]
'Foxglove' French market basket handmade from woven palm leaf & genuine leather. Handmade in Morocco. This bag has 2 short leather handles for easy carrying.
———————–
M E A S U R E M E N T S • Sizes vary due to being handmade but are approximately – Length (top opening) – 22 in. Height – 14 in. Height (with handles) – 18.25 in. Width (bottom) – 7.5 in.
———————–
C O N D I T I O N • New. Each straw basket is handmade so there are slight variations in the sizing.
———————–
R E T U R N S • No refunds on antique or clothing items since they all are in used condition. We package all of our items with great care, but if for some reason your item is broken we will review each in …
$ 49.00
>>> Buy It Now ! <<<