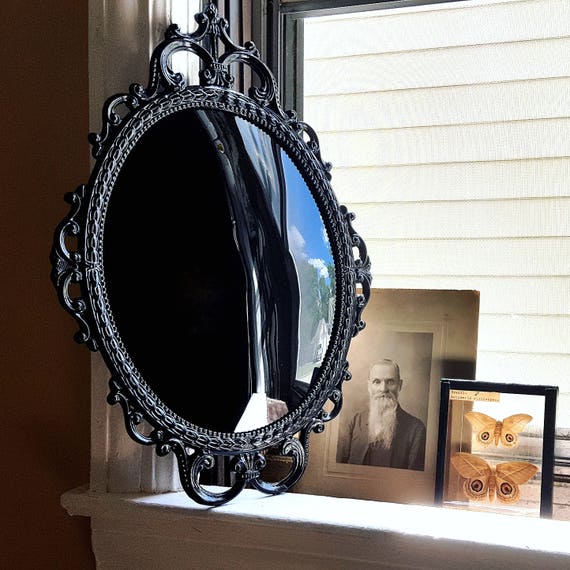 [picked up from Etsy]
This is a wonderfully large, solid black convex oval scrying mirror, also known as a looking glass. It is housed in an Italian-made vintage brass frame with ornate details. The frame has been hand painted in semi-glossy, jet black and sealed with high quality varnish for a scratch resistant finish.
The glass is convex and had been evenly coated on the interior side with matte jet black paint for the deepest reflection.
This is also ready to hang via a small metal loop at the top, back of the frame.
As is with any vintage good, the glass may have several tiny imperfections that can be spotted with a keen eye but these do not hinder the gazing experience.
MEASUREMENTS:
Frame measures approximately 17" x 12"
Black convex mirror…
$ 110.00
>>> Buy It Now ! <<<