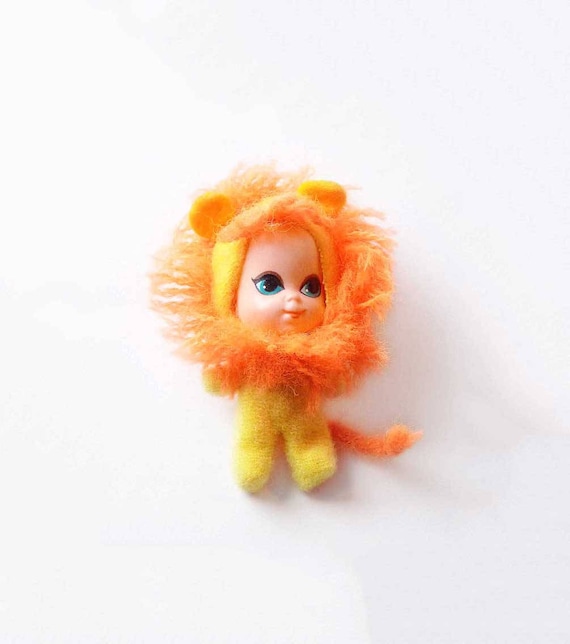 [picked up from Etsy]
Little Kiddles Doll
Animiddle Kiddles Coolection
Manufacturer: Mattel
Manufacturer Stock 3635
Circa 1969 – 1970
This little sweetie is named Lucky Lion and is wearing its original Costume – with Safety Brooch Pin
The Doll measures 2 3/8 " tall.
Mattel has created this mini collectible for all ages.
Large Green Eyes, pudgy face, turned up nose
Rosy cheeks with a smiling face, pink lips
Her bright Lion costume is a flannel plush yellow. She sports an untwisted orange colored yarn tail. Her hood-like cap, pulls down over her ears. Attached is a shock of orange yarn hair to the top of the cap and a pair of yellow felted ears, slightly hidden by a mass of orange yarn mane.
Condition: EXCELLENT. Clean. Collector's quality. Well care…
$ 38.99
>>> Buy It Now ! <<<