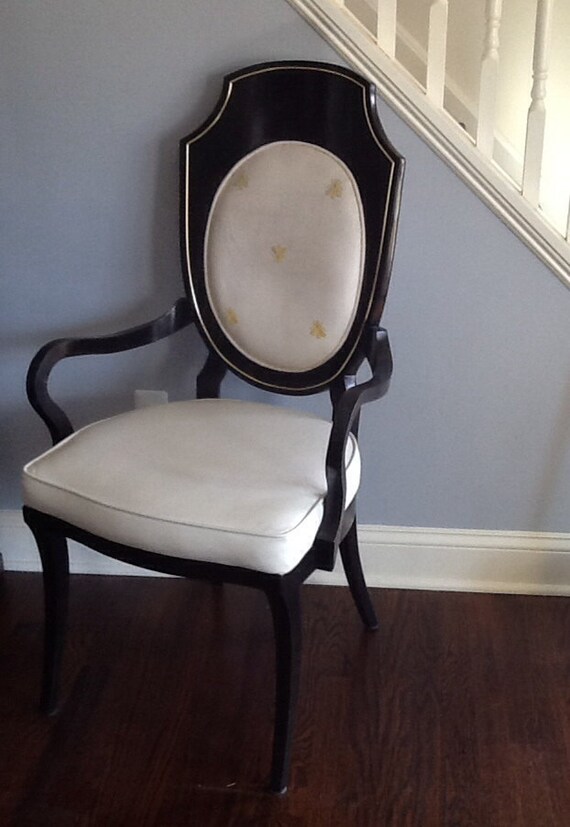 [picked up from Etsy]
Set of 6 Vintage Mid-Century Modern Chairs by Mastercraft Furniture!
Hollywood Regency style executed in burled wood under ebony stain! Upholstered seat and shield Back -Gold interior trimming.
Very good vintage condition with some nicks and scratches to frames. The upholstery, while having no rips or tears, is excellent on seats and has ware on seat back. Seat height is 18".
The seat backs were redone at some point in a great white leather with Napoleon bee motif. Seat backs picked up some wear.
2 arm
4 matching
Shipping is freight
Delivery NY, CT, PHYLLY
PICK UP 07960
Please contact me for info on TSC shipping…
$ 1600.00
>>> Buy It Now ! <<<